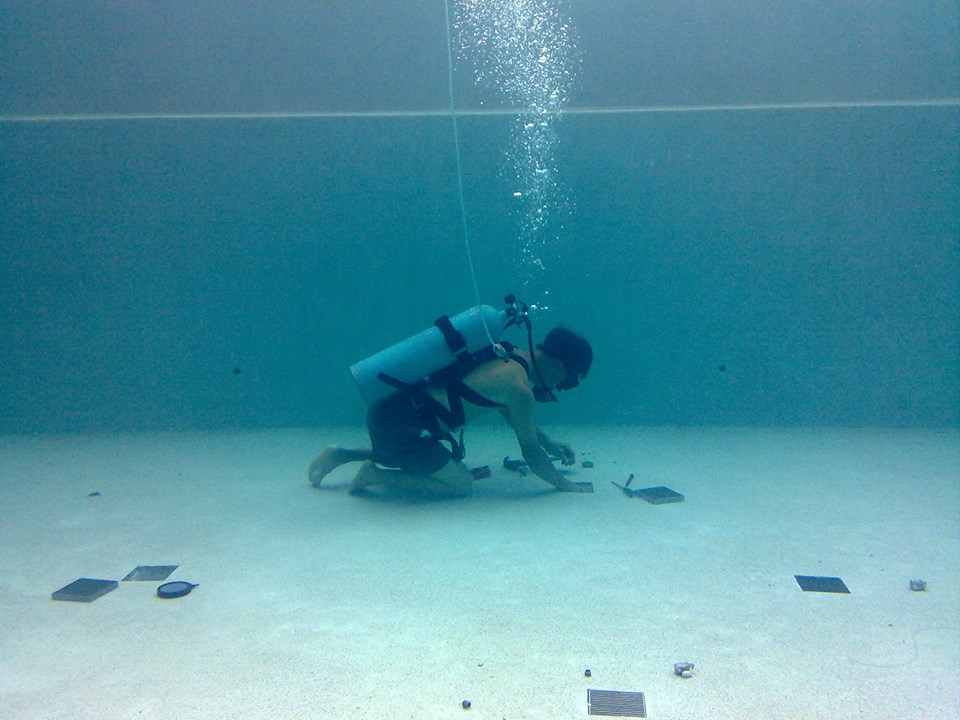 Leaks and underwater repairs are among some of the common nightmares that many swimming pool owners are faced with. Many people often think that for such repairs to be done, swimming pools must be drained, which is very inconveniencing. However, at Swimming Pool Singapore, we have professionals who can perform the best swimming pool underwater leaks and repair without draining your pool. Besides, we also use the right tools and equipment in all repairs to make sure that every problem is solved effectively.
Our Swimming Pool Underwater Repair Services
We specialize in all kinds of underwater pool repair services so that you are able to get the best solutions at any time that you are experiencing leaks, cracks or other hitches on your swimming pool. Our swimming pool engineers are properly trained and also have many years' experience in underwater leak and repair.
The following are some of the swimming pool underwater repair services that we offer;
Rebar repair and rust stain removal
Crack repairs
Dye test and leak repairs
Pebble repair
Delaminated plaster surface
Pop-up extraction and replacement
Calcium nodule replacement
Plastic wall step replacement
Before we begin any kind of swimming pool underwater repair work, we will first do a thorough inspection of the pool to determine the problem. Through the inspection, we will also be able to find out any likely problems that you may have not discovered. As a result of this, there is a guarantee your pool will be restored to the best working condition.
Since there are different kinds of swimming pools including, concrete, fiberglass and vinyl lining, we use various kinds of products and tools in conducting underwater leak and repairs. For cracks, we use three different kinds of Underwater Adhesive Epoxy, depending on the type of pool that you have. In case your swimming pool is made of fiberglass, we use Fiber epoxy. Other adhesives that we also use in sealing cracks include, underwater cement and underwater epoxy.
We understand that there are some kinds of underwater repairs that require patching, and have the right materials to use in fixing such problems. Our engineers are always very keen on repairs and will even ensure that the patch is done with a material of a similar color to that of your swimming pool.
Benefits of Swimming Pool Underwater Leaks and Repair
Whenever you hire us to conduct underwater leak and repair on your swimming pool, we always take precautions to ensure that you are not inconvenienced in any way. We do a perfect job within the shortest time so you can continue enjoying your pool without any worries.
Other benefits of our repair services include;
No swimming pool draining
No costs of water re-fill and chemical start-up
High quality repairs at competitive rates
Swimming pool leak and underwater repair will not only save you from huge losses but also keep your pool in the right condition. Since most underwater leaks and damages are not easy to determine, we can also help you with regular inspections so that such problems are detected and fixed in time.