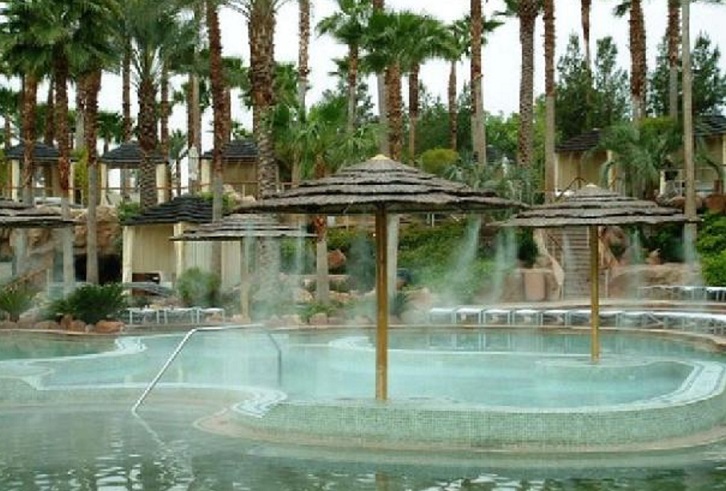 For a long time, people have held onto the myth that misting systems are only recommended for commercial and industrial establishments. However, the truth is, a mist and fog system can as well play an important role in keeping your residential space cool. In fact, misting systems are becoming a common factor in most residential establishments not only in Singapore but across the world today. Installing a mist and fog system in your property can easily create a cool and comfortable outdoor space to walk up to in times of intense heat.
At Swimming Pool Singapore, we have the expertise and resources to deliver professional design, construction, supply and installation of mist and fog systems in residential and commercial spaces. Our goal is to ensure that you are able to get an ideal misting system that complements your personal needs and lifestyle at a more affordable cost.
Benefits of a Mist and Fog System
Having a mist and fog system can go a long way in maintaining lower temperatures in an environment. Besides, there are several other benefits that can also be experienced with the system. A well designed, constructed and installed fog and mist system can also play an integral role in;
Keeping away flying insects
Absorbing dust and pollen
Enhancing the appeal of the establishment through special effects
There are several things that you can achieve with a fog and mist system since it is also expandable. If you run a commercial establishment, a misting system is a unique feature that will not only attract customers but also enhancing the look and feel of your business space.
Custom Mist and Fog System Designs
We understand that every person usually has his or her own preferences when it comes to features like misting systems. As a result of this, we have a pool of highly skilled and experienced designers to assist you in coming up with just any kind of design that could suit your outdoor or indoor space.
We also have a wide range of ready designs from where you can select one that suits your space and needs. However, our designers are flexible and can always make any changes even to the ready designs so you get the best design for your space. We have solutions to enable you to integrate a misting system even on a finished property without so much hassles.
High Quality Misting System Supplies
At Swimming Pool Singapore, you can also be able to get the best equipment and accessories for a fog and mist system. We stock a wide range of high quality parts from leading brands that will no doubt offer you the best value for money. Some of the misting system products that we offer include;
Filter products
Fittings
Nozzles
Misting Line
Misting fans and kits
All the misting parts, equipment and accessories that we deal in are acquired directly from manufacturers. Besides, they are eco-friendly and can also deliver the best performance at lower energy costs.
Professional Misting System Construction and Installation Services
In the construction and installation of mist and fog systems for residential or commercial establishments, we are always very keen on delivering custom solutions. Based on the design, our technicians will be able to create a masterpiece. We use the best and durable materials that can preserve the appeal and performance of your misting system.
We can construct the misting system to match the décor of your home or theme that you need to set in the environment, including use of custom colors, coating techniques among others. Even if your property is under construction, we can creatively integrate the mist and fog system to complement other features. Through experience, we have been able to acquire the expertise to build and install misting systems for new establishments as well as those under re-modelling.
Why Choose Swimming Pool Singapore for a Misting System
By choosing Swimming Pool Singapore for the design, construction, supply and installation of a mist and fog system in your residential or commercial property, you are guaranteed several benefits. Our company is licensed and approved to offer professional misting system products and services in Singapore, hence, an assurance you will always get the best solutions.
We have our team of experts to work on all projects from the start to finish, which enables us to meet the demands of each and every client more conveniently. Since we also have the products and materials to use in handling misting projects, there is no chance for excuses in our services.
Talk to us now for the best design, construction, supply and installation of mist and fog system Singapore.